Texas Collections Manual, 2022 ed., Is Now Available!
Published on April 6 2023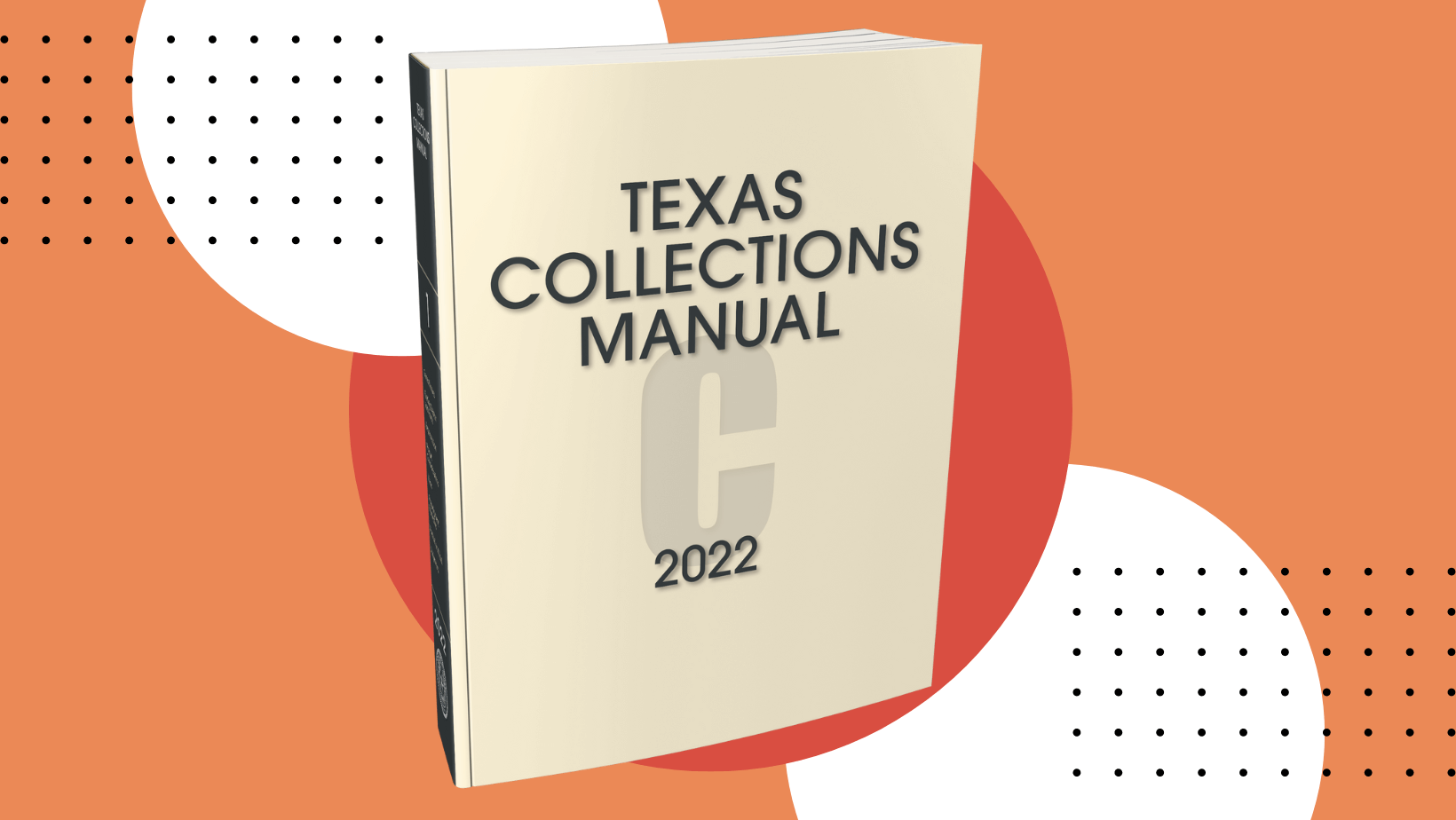 ---
Texas Bar Books is proud to announce the 2022 edition of the Texas Collections Manual. Available as an online subscription, digital download, or hard copy + digital download, the Texas Collections Manual, 2022 ed., provides over 300 forms to make collection matters as streamlined as possible. Across 22 chapters of practice notes, the Texas Collections Manual outlines the "why" behind the "how" of collections.
The 2022 edition includes legislative and case law updates, as well as:
Numerous changes related to the CFPB publishing Regulation F as interpretation and implementation of the Fair Debt Collection Practices Act (FDCPA), which is applicable to collection of consumer debts.
Updates to mechanic's lien commentary and forms.
A new section regarding personal property exemptions in postjudgment proceedings from new Tex. R. Civ. P. 679b.
Updates regarding COVID-19 emergency orders.
Updates regarding the legislature-amended chapter 38 of the Texas Civil Practice and Remedies Code effective September 1, 2021.
Substantial changes related to Rohrmoos Venture and the lodestar test.
New sections regarding the segregation of attorney's fees and appellate fees.
Add the Updated Texas Collections Manual to Your Library Today
The Texas Collections Manual, 2022 ed., is now available in the Texas Bar Practice Bookshop. If you set up auto-renewal for the Texas Collections Manual, your updated hard copy should be arriving soon or your digital download should already be available in your Texas Bar Practice account.
If you have any questions regarding this or any other of our publications, feel free to contact us via email at salesdesk@texasbar.com or by phone at (512) 427-1411.
Click Here to Learn More About the Texas Collections Manual, 2022 ed.
Book Talk
Related Posts